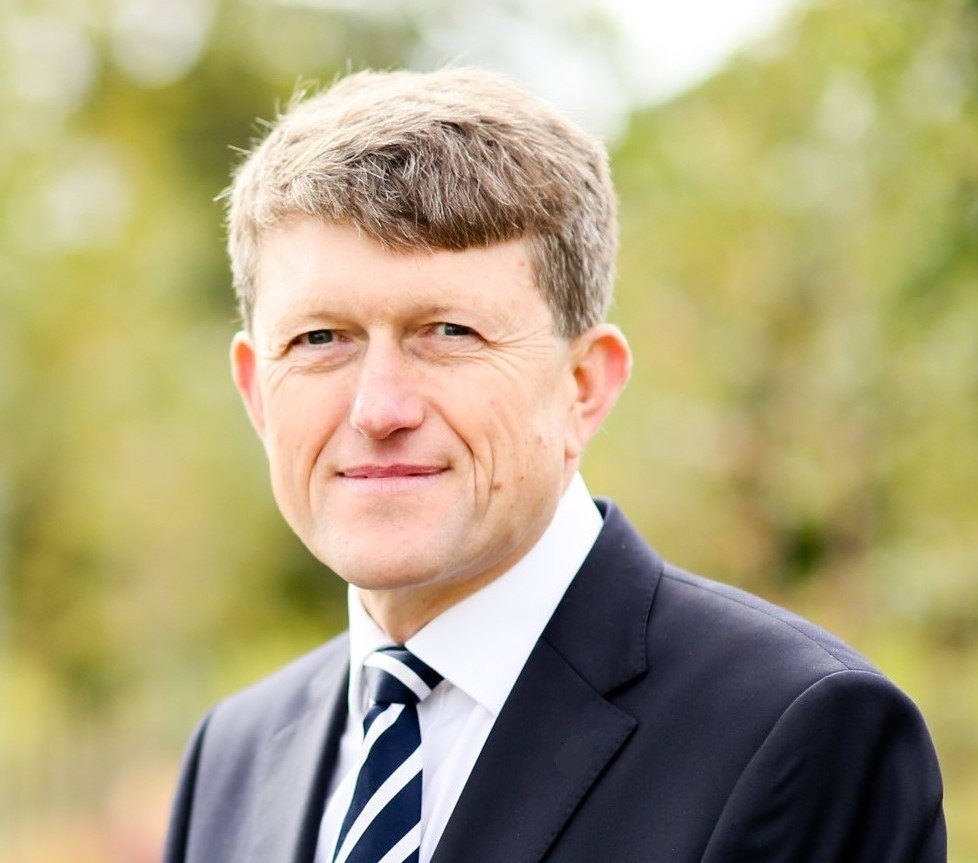 Experience and understanding at your service
Paul has considerable experience in the distribution, food and hospitality sectors. Organisations value Paul's combination of broad business and technical expertise as well as his knowledge of the local marketplace.
Many of Kelly Solutions projects have been with household names in Northern Ireland ranging in turnover from £2M – £450M.
Most of these projects have been for the complete replacement of systems.
For smaller clients, Paul provides Interim and Project Management services across all of their IT requirements.
We found Paul to be professional and great at helping solve problems.
He approached all tasks and challenges with a positive, can-do attitude.
His support helped us reduce admin time through increased automation of processes within our SalesForce CRM system.
I would highly recommend him to other prospective clients.

Bryan Myles

Chief Executive Centre for Independent Living NI

Paul Kelly has acted as JN Wine's IT Consultant since 2005.
Paul has completed a number of projects for us including two ERP systems.

Like many companies of our size, we are very reliant on Information Technology, but we do not need a full time IT staff.
Working with Paul gives us the best of all worlds.
Paul understands our business and takes care of our IT requirements allowing us to concentrate on our business.
The significant difference between Paul and other IT Consultant's is that he focuses on the outcome and matches the technology to our needs.

JN Wine has changed dramatically since 2005 and in 2015, with Paul's help, we took the decision to replace all of our systems.
This was a significant investment for JN Wine.
Paul was with us at each stage, helping to lead the process and assisting us with testing and implementation.
With his support, we were able to be very ambitious and we are now seeing the benefits of that ambition.

Nicola Davies FCCA

Financial Director James Nicholson Wine Ltd

Kelly Solutions have been involved in our IT development and management for the last 18 years. Over that period Paul has been critical to the implementation and utilisation of our technology'.

Paul Kelly's focus not on IT itself but rather an overall approach to the effective use of software and technology has been refreshing in an industry that often concentrates on 'gadgetry' rather than the end product.

Kelly Solutions' overall knowledge of their sector is invaluable to organisations who wish to invest time and resources into technology to create a more efficient and effective working environment.

Conaill McGrady FCA

Partner M.B. McGrady & Co

Paul has devised a number of practical and cost-effective IT solutions for our business requirements. Solutions that have a positive effect on our profitability and efficiency.

Paul provides direct and impartial advice and it is refreshing to discuss problems with someone who appreciates the technical and business issues we face in these current times.

Cathal Geoghegan

Managing Director The Mount Charles Group

Capitols Essentials specialises in a range of convenience and emergency items.
As a supplier to some of the largest retailers in the United Kingdom and Ireland, we are expected to invest in systems such as EDI.

Like many companies, this was a completely new area to Capitol Essentials and we don't have permanent IT staff.
The EDI supplier that had been recommended was struggling to deliver our project and we needed assistance to get back on track.

Eventually, we sought external advice and Paul Kelly was recommended to us.

Paul reviewed the EDI project and identified a new supplier to take it over and we started to make progress.
Paul also looked at how the configuration of our business software could be changed to make the whole process simpler for us.

Paul's approach was professional from the outset, with the inevitable challenges associated with implementing a new system this hand-holding approach was key to getting the system operational and giving our staff confidence in the operating procedures.

I would have no hesitation in giving Paul a "highly recommended" comment to anyone considering implementing systems change

Brian Steele

Managing Director Capitol Essentials

I have worked with Paul for the last three years on a number of projects.

Paul's knowledge of IT and specifically EDI is exceptional, and I truly believe he has been able to deliver the best practice solutions for the projects. I would have no hesitation to recommend Paul or Kelly Solutions for any IT related project

Will Cran

Implementation Manager - Learning For Leaders (UK) Limited Project Manager for Genesis Crafty

In replacing our ERP system and moving to a completely new platform we wanted to fully integrate EDI for our major customers during the implementation.
We had a number of legacy EDI products that were no longer fit for purpose and that were consuming IT resource.
Having worked with Paul on various aspects of our existing EDI solution, he was the obvious choice when looking for help in relation to the new system.
Paul worked with Denman and our EDI supplier to define a new fully integrated solution which will shortly be going into production.

Peter Hazlett

IT Manager Denroy Group Ltd

The key criteria when outsourcing our IT project management was to find someone who not only had an extensive working knowledge of all the major software applications we were considering but was also commercially astute and able to quickly understand the unique features of the ice cream business.

Paul Kelly more than met these criteria and provided excellent solutions which he implemented in an extremely tight timescale.

His "can do" attitude is complemented by his ability to comprehend how seemingly small changes could affect many different parts of the business and he is always conscious of budgetary constraints and deadlines.

He very quickly became an integral part of our team and his contribution had a significant and measurable positive impact on our effectiveness and profitability. When he was asked for input into areas even outside the scope of a project, Paul's clearly focused style of thinking was extremely useful

Raymond Andrews

Sales Director Dale Farm Ice Cream

Paul Kelly's IT knowledge and industry experience was of great assistance to MJM Group in developing a Group IT strategy and in selecting and implementing an integrated manufacturing software platform for the Group. I would recommend his services to any company considering a significant investment in IT to ensure the right option is chosen and that the option selected represents the best value for money

Hugo Wilson

CEO, MJM Group

We have used Paul's services over a number of years. We most recently tasked Paul to examine the UK marketplace for a new Distribution system for North Down. Paul's expertise in identifying our needs, researching the companies, compiling a shortlist and helping us through each stage right through to choosing the new system was excellent. He made a very difficult and daunting process relatively painless

Steven Thompson

Financial Director North Down Group